2021.2.17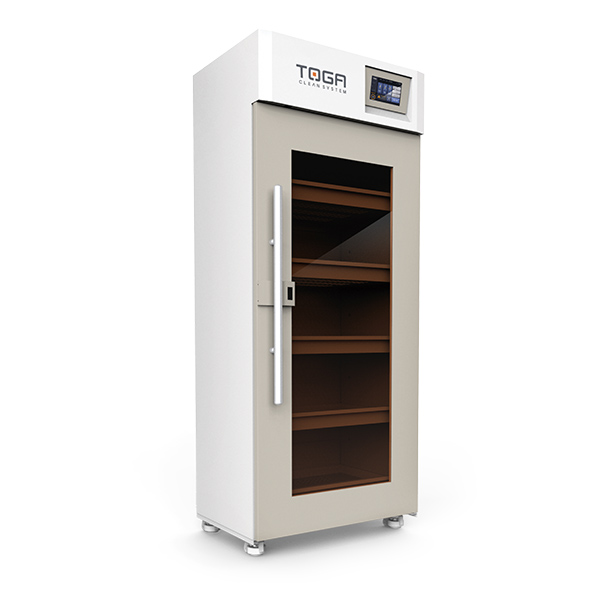 IoT Reagent Storage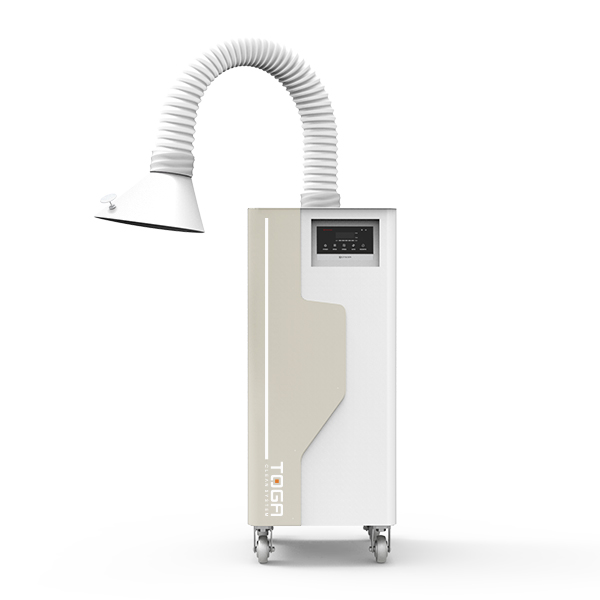 Portable Toxic Gas Purifiers
Please briefly introduce your company.
TOGA CO.,LTD was established in 2018 in Tsukuba Center Inc. (TCI) , an organization which incubates and supports startups, as a manufacturing and sales base for toxic gas purifiers, fume hoods, reagent storages, etc. that can be installed ductlessly.
Our company's name, TOGA (Toxic Gas Clean Air System), expresses our wish to ensure safety and security for all those who are engaged in experiments and work side by side with toxic substances.
Ductless products contribute to environmental protection and energy conservation, as they do not emit pollutants to the outside of the products and maintain a constant inside temperature. In addition, our reagent storages are equipped with a real-time safety management system using IoT technology.
Please explain your reason for choosing Ibaraki Prefecture.
Our main customers are the laboratories of universities and research institutes. That's the reason why we decided to expand our business to Tsukuba City, Ibaraki Prefecture, in anticipation of its marketability, as the Tsukuba area is home to many universities and institutions including the University of Tsukuba, national research institutes, and R&D centers of major companies.
What advantages did you benefit from after establishing a new base in Ibaraki Prefecture?
The concentration of potential customers in the Tsukuba area makes it easy to gather their information and their needs, and sometimes we can also access core information.
Compared to the metropolitan areas, Tsukuba is quiet and has an excellent living environment.
In addition, Tsukuba Center Inc. (TCI) has a high level of credibility in the Tsukuba area, which makes it an ideal base for new startup companies in the area.
Please tell us about your company's future prospects.
We hope to further expand the market for PCR inspection booths by applying the technology of the ductless toxic gas purifier.
In the PRC test for COVID-19, it is said that there is a risk of infection to medical personnel who collect specimens, but our PCR inspection booth protects medical personnel by removing the virus before it reaches the specimen collectors.
The internationally patented TOGA filter has been analyzed by Japanese public institutions with high grade results.
In addition to the health and safety of workers, our products contribute to environmental protection by not releasing toxic gases outdoors and purifying them inside the products.
Environmental issues are very important as stated in the SDGs, one of the international initiatives, and I believe it will become one of the core issues not only in Japan but also in the world in the near future.
Please give a message to foreign companies considering operating Ibaraki Prefecture.
Tsukuba City is located in the southern part of Ibaraki Prefecture and is within commuting distance from Tokyo. Also for foreigners, Tsukuba is a convenient place to live in.
In today's society, you can contact people all over the world with a computer or a cell phone, so opening a business facility in a nature rich environment like Ibaraki instead of going to Tokyo can be considered ideal plan.
For those considering the manufacturing business in Japan, Ibaraki has many laboratories and factories, which can be an advantage in your sales activities.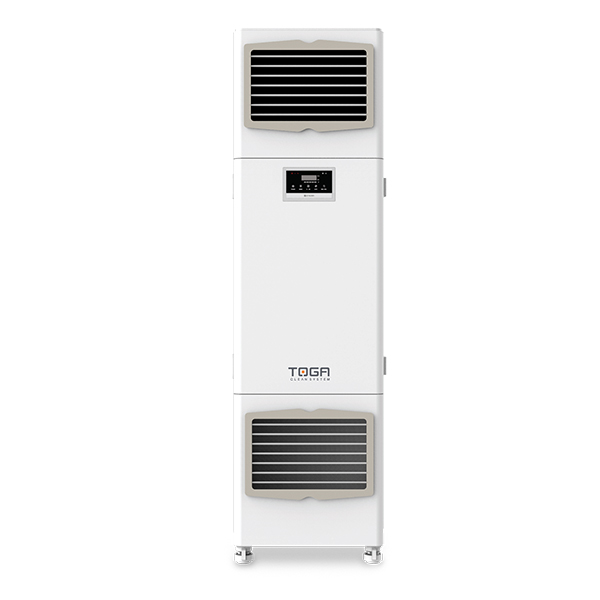 Standing Portable Toxic Gas Purifiers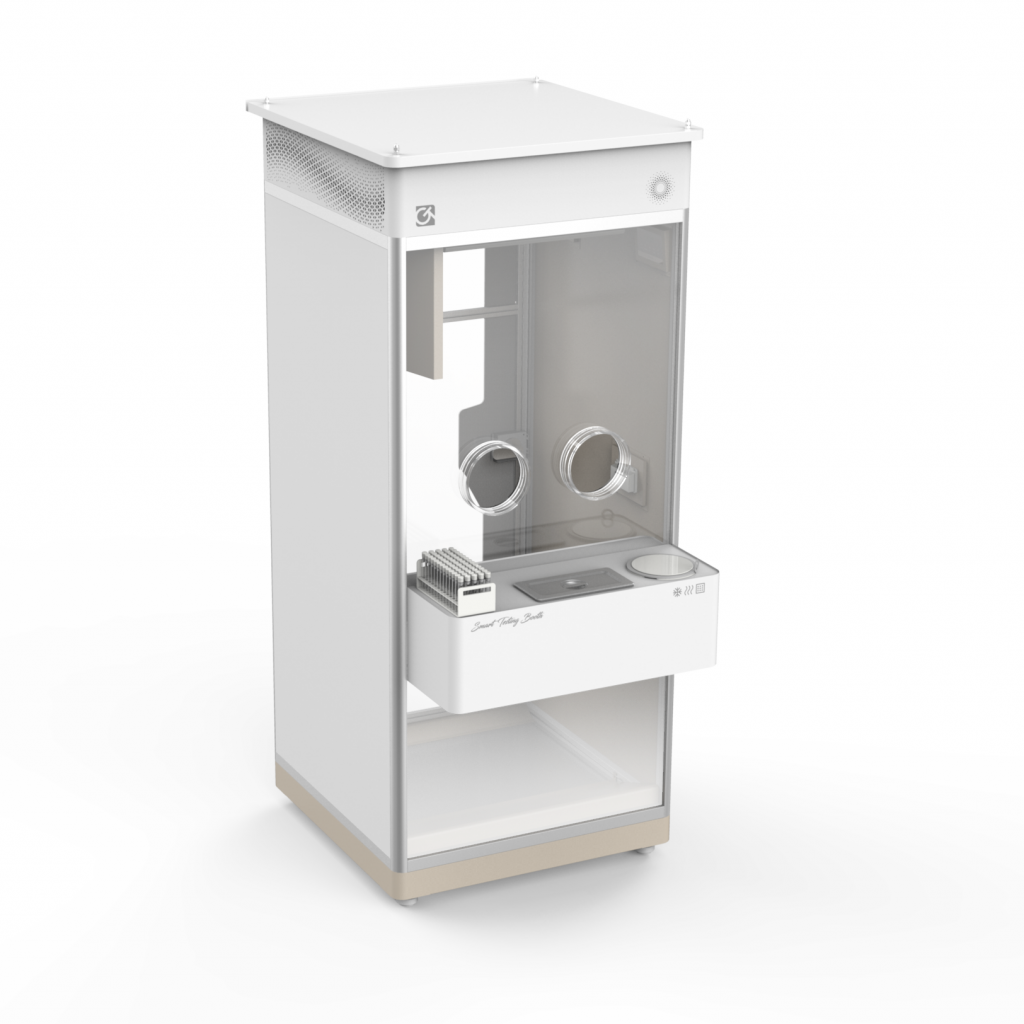 PCR Inspection Booth
Summary of the Company
TOGA CO.,LTD

Establishment

2018

Base

2-1-6 Sengen, Tsukuba City, Ibaraki Prefecture
Tsukuba Center, Inc.(TCI) #210

Parental Company

GT SCIEN Co. Ltd.(Korea)

Business

Production and Sales of Duct-free Toxic Gas Purifiers, Fume Hoods, Reagent Storage Cabinets etc.

URL

http://www.toga.co.jp/