2018.8.31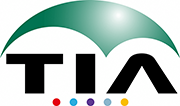 Please introduce your organization.
"TIA" is a research collaboration of 5 organizations: National Research and Development Agency, National Institute of Advanced Industrial Science and Technology; National Research and Development Agency, National Institute for Materials Science (NIMS); National University Corporation, University of Tsukuba; Inter-University Research Institute Corporation, High Energy Accelerator Research Organization (KEK); National University Corporation, The University of Tokyo. It is operated by the General Incorporated Association, KEIDANREN (Japan Business Federation) to promote R&D that leads to open innovation while receiving support measures from the Cabinet Office, the Ministry of Education, Culture, Sports, Science and Technology(MEXT), and the Ministry of Economic. The 5 organizations seek to combine their general R&D assets (human resources, facilities and intellectual properties) in order to offer integrated support to enterprises of knowledge innovations.
Main operations of TIA can be summarized into 4 categories as shown below.
"R&D Bases" refers to the deploying the facilities that focuses on demonstration and industrialization projects on a bigger scale. Whereas "Kakehashi" (bridge) focuses on smaller scale projects that seek to expand collaborations between basic research and scientific research. On the other hand, "Facility Sharing" and "Human Resources Development" operations provide services by offering research facilities, equipment, research resources and human resources.

Please explain your organization's regulations regarding co-op research with and utilization of private sectors.
There are many different ways that the sectors can make use of the TIA bases.
For instance, the Nano-Electronics base of TIA is a facility that is equipped with green rooms and other utilities for the purpose of research and development of silicon devices. It is currently being used by many enterprises and universities for their projects. You may find more introductions of bases, activities and projects of this category on the R&D base page. Other than that, all projects, consortiums and independent operations of TIA excluding "Kakehashi" activities, are all listed on the page of Projects and Consortiums.
There are three mains methods to use the facilities and equipment in the TIA bases for the purpose of tests and measurements.
Technical assistance
Technical entrustment
Open research facility (Usage of Shared Facilities)
In case that the current facilities and technologies are not capable to immediately respond to the request, it is also possible to initiate a co-op research. Due to the existence of multiple facilities owned by the 5 organizations of TIA, there may be situations where same measuring utilities are equipped in multiple locations, or the providable services may differ according to the capability of each facility. Please refer to the Database of Open Research Facility in Tsukuba, the sites of all TIA organizations or inquire TIA directly for the utilities of each facility.
https://www.tia-nano.jp/page/dir000025.html
Reference:Various research results of TIA[PDF:970KB]
Please introduce the future plans of your organization.
TIA's objective development of innovations system
"Resources Cooperation" An open platform that is centered around public research facilities.
With rich resources of knowledge, technology and skilled personals based in Tsukuba city, TIA strives to be the Innovation Hub of initiating collaborations of national and international asset enterprises, universities and public research facilities, in order to lead the reforming of our country's innovation system.
"Knowledge creation/enhancement": To nurture the sprouts of innovation.
The core 4 organizations seek to fully utilize the assets they have gathered, and the diverse potential of research and development in Science City Tsukuba, in order to promote fundamental and practical research, elemental technology development, and also, by providing various information from businesses to establish new connections with markets that Tsukuba city has not yet being exposed to.
"Industrialization -Kakehashi-": To employ innovations to a fruitful outcome.
The organization functions as a bridge to employ newly development innovations by providing them with the opportunities and exposures to potential partnering enterprises and markets. In order to enhance collaborations, technological development, venture training and such cooperation in bigger projects, it is most efficient to make the connections with potential markets in a quick timeframe.
Enhancement of shared properties through combining and collaborating of national/international assets and users
By employing collaborating projects, human resources development and other international strategic operations, the organization seeks to enhance shared properties with our partners.
Please share a message with foreign enterprises that are looking into new establishments in Japan.
Since TIA was first established in 2009, significant results in numerous research fields have been achieved through practice of open innovation. Since 2015, the 2nd season of the new vision to create "continuous innovation through resource cooperation" was launched. The principal of this operation is to nurture the birth of new innovations, knowledge creation, to connect the results with industries, and to cultivate skilled personals to carry it onwards in the next generation.
To continue this growth of TIA, we seek to extend connections to more researchers from industries, academics, and governments and together we hope to achieve a future of greater innovative potentials.
(Masaharu Sumikawa Chairperson The Executive Board TIA)
Summary of Research Agency
Name of Agency
TIA
Establishment Year
2009
Address
〒305-8569
National Research and Development Agency, National Institute of Advanced Industrial Science and Technology
West Tsukuba Office
16-1 Onogawa, Tsukuba-shi, Ibaraki-ken
Field of Operation
Maintaining Open Innovation Platform, shared facility regulations and human resources cultivation.
Person in Charge
TIA Secretariat
URL
https://www.tia-nano.jp/