Where is Ibaraki?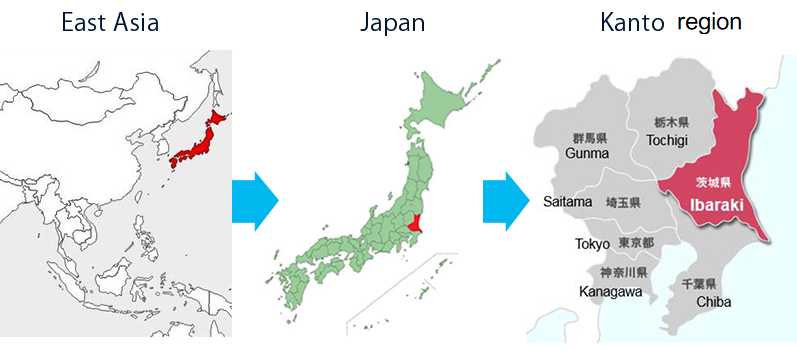 Basic parameters of Ibaraki Prefecture
| | | |
| --- | --- | --- |
| Population | 2,877K | 11th in Japan |
| Area | 6,097km2 | 24th in Japan |
| Inhabitable Land | 3,975km2 | 4th in Japan |
| Area of New Factories* | 1,087ha | 1st in Japan |
| Number of New Companies* | 304 | 1st in Japan |
*Total from 2007 to 2016
Well-balanced industries
Primary industry
Gross agricultural product for 2017 was 496.7 billion yen, the 3rd largest in Japan.
Ibaraki is Japan's number one producer for many products, such as melon, lotus root, green pepper, and mackerel.
Secondary industry
Tsukuba City is a center for science and technology related industries including the robotics industry (more details below).
Hitachi City, where the global enterprise HITACHI was founded, has many electric and electronics related companies.
The Kashima coastal industrial area is a center for heavy and petrochemical industries such as Nippon Steel (former Nippon Steel & Sumitomo Metal).
Tertiary industry
By taking advantage of the transportation network and the population density, the service industry is well provided all over Ibaraki Prefecture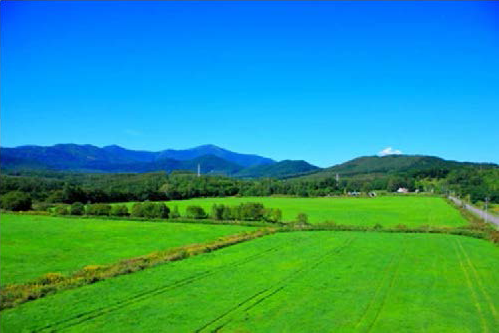 Easy access to capital city Tokyo and to Narita International Airport
45 minutes by train to Tokyo from Tsukuba
55 minutes by expressway bus to Narita International Airport from Tsukuba
Expressway network extending in all directions
Want to see more detail about Ibaraki?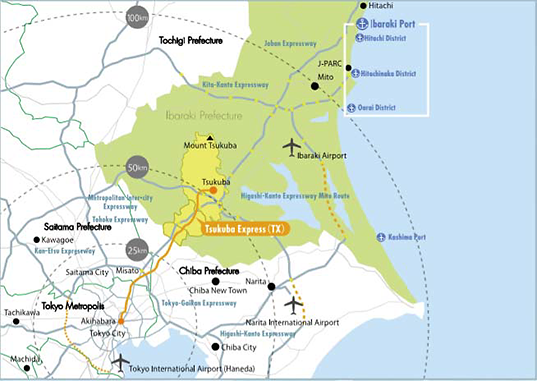 An Ideal environment for R&D
Research hub for Innovation
One-third (29) of Japan's research Institutions are located in the Tsukuba Science City in southern Ibaraki.
Multiple research institutions offer collaboration research program or shared access to facilities.
See more detail on institutions!
High concentration of highly skilled scientists(as of June 2017)
Number of Researchers : 20,758
−Number of Ph.D : 7,995
−Number of Foreign researchers : 7,277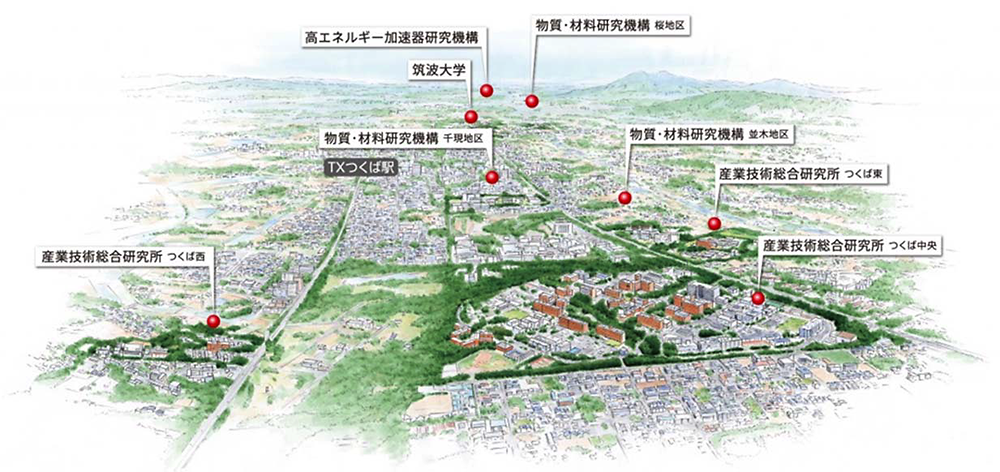 After holding the 2016 G7 Science and Technology Ministers' Meeting, Tsukuba hosted the 2019 G20 Ministerial Meeting on Trade and Digital Economy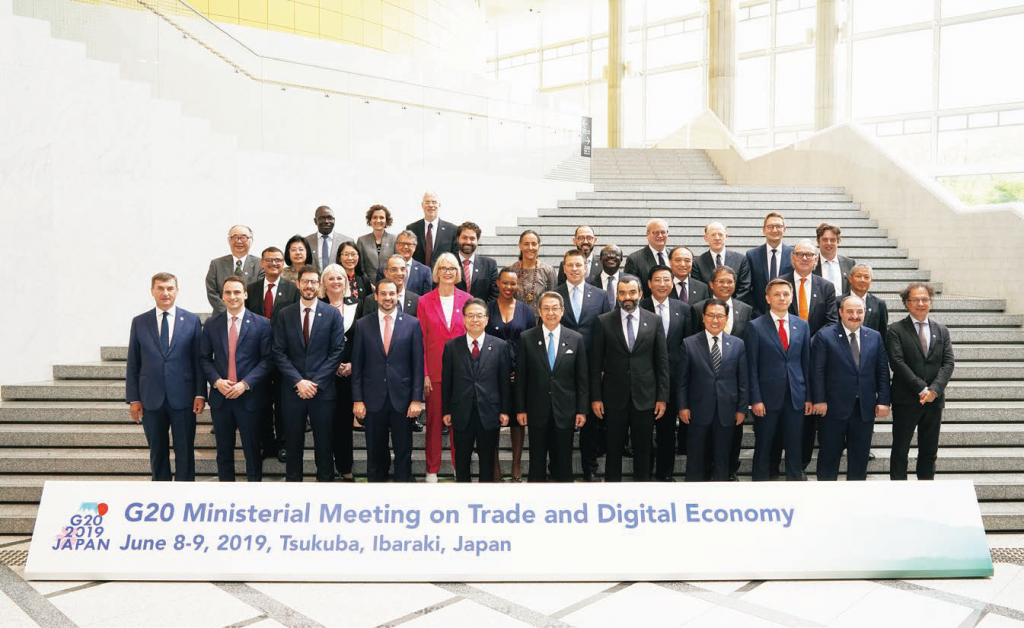 3 research institutions with bases in Tsukuba were selected into the National Research and Development Agency
Based on a national strategy, these 3 research institutions are aiming for the highest global standard
With the possibility of increasing the salary of successful researchers
Innovation Hotspot
More than 250 academic and research venture companies
Incubation offices that support venture companies and startup companies
Various networking organizations supporting disciplines of science such as natural science and robotics
Tsukuba International Strategic Zone

Within the Tsukuba International Strategic Zone, 9 science related projects are in presently the works. This Zone offers support programs such as easing of regulations, financial aid for R&D companies and tax aid.
Life-Innovation
①Development and implementation of BNCT
②Living with Personal Care Robots
⑤Drug Discovery
⑥Domestic production of medical radioisotope (technetium-99m) in Japan
⑦Creation of the global hub of innovative medical robots and medical devices
Green-Innovation
③Practical use of algal biomass energy
④TIA A platform for open Innovation
⑧Practical development of a recycling system for strategic urban mines
⑨Commercialization of Functional Components Production Systems Using Plant
About Ibaraki